Rosemount High School - Dedication Page
In Memory of....
Michael Delogos - 1968 Grad
---
Michael and I lived on the same street growing up, 34th Avenue. He was a much loved only son and devoted "dad" to Rusty, his dog. Although he teased me terribly when we were in grade school, he grew kinder in high school and took me on my first "date"--a concert at Rosemount High. Although I attended Holy Names, we stayed friends until 1969, when my dad and I moved away from the neighborhood. It was Dad who heard of Michael's death in, I think, 1971. I think of you often, Michael.
Valerie Campbell - Friend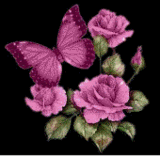 ---
Please add your remembrances about Michael below.....
If for any reason this form does not work correctly for you, please copy and paste the information into your email page and send it to Bev McLaughlin (Chapman) and I will update this page as soon as possible..
Free JavaScripts provided
by The JavaScript Source